About Us

Therapy is FUN! Don't delay, call today!
We have 8 seperate child friendly treatment rooms and gyms that are fun and engaging!
Your child will LOVE coming to therapy and get 1:1 attention in a sensory rich child friendly environment!
We have the largest pediatric only therapy center in the Upper Cumberland.
Center of Development supplies pediatric only OT, PT, Speech,Feeding, Behavioral and Vision services all in one 10,000 square foot center!
We work with your busy schedule to help get multiple therapies in one day. You have the same therapist for each therapy and the same appointment time once treatments start. We build a relationship with the family and rapport with the child for optimal therapy results!
Most insurances accepted!
We have been supplying pediatric therapies to the Upper Cumberland for over 15 years!
Come and experience the difference a medical based private therapy practice can make for your child's needs!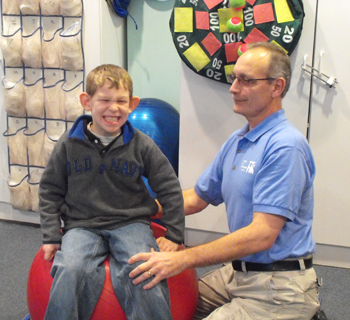 We have pediatric only therapists who have advanced training and many years of training in pediatric therapy!
We can supply all the therapies your child needs in one center to help your busy schedule and maximize progress!