Nutrition Therapy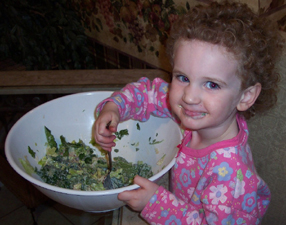 Nutrition therapy is the science of proper diet, lifestyle strategies and therapeutic nutrient intervention to correct diet insufficiencies and, promote optimal health.
Complementary nutrition therapy optimizes nutrition health in order to enhance medical treatment.
What children eat can profoundly shape the course of the brain's growth, functions, and capabilities.
Food and exercise directly affect the neuro-transmitters in the brain which affect our behaviors, emotions, anxieties, fears, moods, sleep, attention, learning, social skills, and everything in between!
Our gut is our little brain, affecting the big brain.
Nutrition protects the brain, shutting out harmful threats from a toxic and polluted environment.
Food and exercise can alert or calm brain activity.
Research has shown links in probiotic levels, nutritional deficiencies and overall gut health affecting behavior, mood, and mental proficiency in children.
I have seen amazing results in children and adults by simply changing their eating habits and implementing nutritional supplementation. Nutrition therapy in conjunction with occupational, speech, vision, behavioral, and educational therapies can improve behavior and promote age-appropriate concentration and stability.
Biomedical doctors look internallly at nutritional levels, diet, vitamin intake and do blood work to determine if your child is deficient in key nutrients.
Certified Genetic Providers are also certified and trained in consultation of testing, diet changes and supplementation that may be needed due to genetic deletions or damage to genes responsible for causing havoc on behaviors, attention, learning, mood, sleep, and even picky eating habits! Contact [email protected] to learn more about Genetic Testing for health issues. Visit www.drclopton.com to learn more!
Cool Springs Family Medicine may be able to bill insurance for some of the biomedical visits: http://www.csfmed.net/
Another fabulous biomedical doctor in this area is Dr. Bernui. He is an expert in healing the gut and the body, special diets, supplements and natural treatments. He is at Hendersonville hospital at the Center for Restorative Medicine. He has been seen on Dr. Oz and is an expert in many things and a wonderful, kind doctor who wants to find the cause to issues and help the brain and body heal.
Check out: www.restoreyou.net
Online nutritional consultations with Julie Matthews Certified Nutrition Consultant and sign up for her research based wonderful newsletters on the science behind special diets and supplements at www.nourishinghope.com