Nutrition Therapy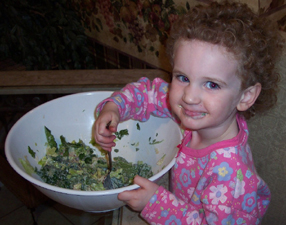 Nutrition Therapy
Nutrition therapy is the science of proper diet, lifestyle strategies and therapeutic nutrient intervention to correct diet insufficiencies and, promote optimal health.
Complementary nutrition therapy optimizes nutrition health in order to enhance medical treatment.
What children eat can profoundly shape the course of the brain's growth, its functions, and its capabilities.
Food nurtures the brain, providing key nutrients and energy for growth. Food protects the brain, shutting out harmful threats from a toxic and polluted environment.
Food alerts as well as calms brain activity. There now exists a new understanding about the ways food changes behavior, mood, and mental proficiency in children.
I have seen great results in children and adults by simply changing their eating habits and implementing nutritional supplementation. Nutrition therapy in conjunction with occupational, speech, vision, behavioral, and educational therapies can improve behavior and promote age-appropriate concentration and stability.
We refer clients to biomedical doctors for nutrition therapy needs. One great resource that accepts most insurances is Dr. Kalb at Cool Springs Family Medicine. We are unaware of anyone any closer that accepts insurance. http://www.csfmed.net/
Another fabulous biomedical doctor in this area is Dr. Bernui. He is an expert in healing the gut and the body, special diets, supplements and natural treatments. He is at Hendersonville hospital at the Center for Restorative Medicine 1-888-833-0123 or 615-338-0123. He has been seen on Dr. Oz and is an expert in many things including the toxicology field. www.restoreyou.net
Contact Julie Matthews Certified Nutrition Consultant through: [email protected]
See wonderful newsletters on the science behind special diets and supplements click on the website: www.nourishinghope.com