Effects of Fish Oil on Human Learning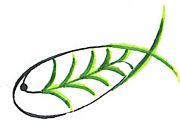 Effect of Fish Oil on Human Learning
A recent study revealed that 40 percent of children showed significant improvements in reading and spelling when given fish oil supplements. (Fish oils contain omega-3s that are essential for brain development and function, but such oils are lacking in modern processed diets.)
Researchers studied close to 120 British children (ages 5-12) who were judged to be normal but were labeled underachievers and believed to have dyspraxia—a condition encompassing problems with motor skills and coordination that frequently overlaps with dyslexia, attention deficit hyperactivity disorder (ADHD) and autism.
Half of the children analyzed were given fish oil supplements over three months, while the other half were given placebos of olive oil. After three months, the placebo group was also given the supplements. Children who took fish oil supplements made about three times the amount of progress in their reading skills than those who took the placebo. Similar boosts in progress were then found in the placebo group when they switched to active supplements.
None of the kids involved in the study were labeled as "ADHD", though one-third of them demonstrated "symptoms" that could have put them in the category. However, after three months of taking fish oil, half of them showed such significant improvements that they no longer would have been diagnosed as "ADHD".
The above information was obtained from Pediatrics, May 2005, Vol. 115, No 5:1360-1366.
Note: Mothers can help insure that their infants get the omega-3 fats necessary by having an adequate supply of it in their own diets. Fish oil and cod liver oil have long-chain unsaturated fats (primarily EPA and DHA) and they are very susceptible to oxidation or damage. If the oil is not processed properly, damage will occur. Many years ago nearly all the fish oils were oxidized. That is why when you mention cod liver oil to most anyone they turn up their nose in disgust. Typically, these oils only taste bad when they are oxidized. So, make certain that your fish oil or cod liver oil has therapeutic levels of vitamin E in it. Nearly all manufacturers insert a small amount of one unit per teaspoon. This is sufficient to prevent oxidization of the fish oil in the bottle. However, after you consume it this is inadequate. Your body will tend to oxidize the fish oil and much larger doses of vitamin E are needed to prevent the fish oil from going rancid in your body.
It is important to recognize that this information may be helpful to you, it is not intended to substitute for professional medical advice. It may be useful to discuss ideas with your child's doctor, but the information provided is not intended to substitute for his/her recommendations.
Check out research on DHA and Nordic Naturals https://www.nordicnaturals.com/en/Support_Labels_Patients/Pediatric_Support/968