Home
> We have moved to an awesome 9,000 sq foot center! 1445 East 10th st. Call 372-2567!
We have moved to an awesome 9,000 sq foot center! 1445 East 10th st. Call 372-2567!
Occupational, Physical, Speech & Language, Feeding, & Neuro-Visual Therapies all in one center!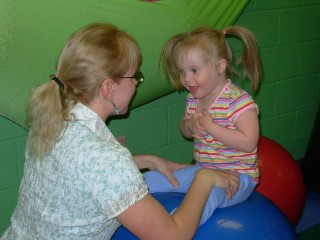 Pediatric Therapy is ALL we do!
We offer amazing therapies for amazing kids!
Center of Development uses a family friendly based approach to therapy for your child!
We have 5 seperate child friendly treatment gyms that are fun and engaging, your child will LOVE coming to therapy!
We are here to help you, educate you, and empower you as a parent and caregiver to help your child succeed!
Click to the right to check out our facebook, Pinterest, and Wordpress links! These are updated weekly! Pinterest is a great place to start if you are visual learner!
We want you as a family to be excited about learning more about your child's issues and advanced treatment techniques to help them.
This website has a lot of information gathered from over 15 years of educating families on the most advanced treatment techniques available for their child's issues.
At the Center of Development we focus on what the underlying cause of your child's delays are using a team of therapists that have advanced training in pediatric therapies and a holistic approach to treatment.
We educate families on all the treatment options for their child and how to empower them with more knowledge on treatment for delays.
Never delay on getting an evaluation for a little one!
WE love infants and toddlers, and the earlier the better for therapy interventions!
An evaluation at any point in childhood can be the beginning to finding the answers & treatment for your child's needs!
Private practice therapy can ALWAYS be done along with your child's educational therapies.
If your child is receiving therapy with TEIS or the school system, they can ALSO receive therapy in our clinic.
Most children need both educational and medical based therapies to make good progress. Insurance covers BOTH! Both are needed to make huge gains in developmental skills.
We are focused the latest and advanced therapy interventions the child needs in therapy sessions. We understand how busy life is at home, so home therapy activities are simple and helpful, fitting into your daily life schedule easily!
Building a child's self esteem is a very important part of what we do in therapy. We believe that this is a vital part of every individual's ability to meet their greatest potential. Your child will LOVE coming to therapy and will learn to see their AMAZING potential!
Services offered at Center of Development:
Treatment begins with an in-depth parent discussion and observations of your child. An extensive evaluation using clinical observations as well as the latest standardized evaluations will be done by licensed therapists. Our evaluations will not only give you the areas of need, but school and home ideas on how to TREAT the delays.
Collaboration with the child's teacher, pediatrician, and other therapists is encouraged and information can be shared with the families permission.
This will be the beginning of laying the ground work for a treatment program that is designed to help you as a family and other professionals help meet your child's needs. It will also help the professionals such as teachers understand your child better, and know what modifications and interventions to do to help them meet their educational goals.
Weekly therapy sessions and consultations are set up depending on your child's needs and your family schedule.
Home therapy plans with easy to follow verbal, written, and demonstrations are given each therapy sessions to help you as a family understand and carry out therapy needs in the home setting. We are happy to work with your child's educational team as well whenever requested!
1. Pediatric Occupational Therapy focuses on evaluation and treatment of a child's ability to perform at age appropriate levels in all environments. We often treat children with difficulties with sensory or motor issues, delayed movement skills, poor balance, muscle in-coordination, poor muscle tone, delayed fine motor skills, difficulty with meeting developmental milestones, behavioral issues, attention and focusing issues, difficulty with eating skills, delayed self help skills, picky eaters, poor handwriting skills, poor socialization skills, learning delays, and many other delays in development.
2. Pediatric Physical Therapy focuses on evaluation and treatment of a child's ability to meet gross motor, sensory motor, and developmental milestones. Examples of those needing physical therapy include any child with a developmental delay in: sitting, creeping, crawling, walking, poor balance control, poor muscle tone, poor transitional movements, poor motor coordination, and other disorders of childhood development that are impeding physical development.
3. Pediatric Speech and Language Therapy focuses on evaluation and treatment of oral motor delays, delayed speech, poor communication, stuttering, poor speech patterns, difficulty with social speech patterns, and poor lip and tongue movement patterns. Children who are picky eaters and dislike certain textures may have oral dysphagia, and need feeding therapy to expand their food choices for best nutrition!

4. Neuro-Visual habiliation or often referred to as "Vision Therapy" is a therapy directed by Dr. Jason Clopton, Fellow of the College of Optometric Vision Development. This therapy is designed to treat issues such as delays in reading, delays in learning, visual perceptual issues that can look like dyslexia, and visual issues. Dr. Clopton lectures nationally on issues such as the neurology of vision and balance and the neurological basis for vision therapy. For children who are struggling in school with reading, visual attention, and learning disabilities, neuro-visual therapy is the best treatment.
To learn more about Dr. Clopton's amazing therapies to help with reading, vision, learning, and visual disorders please visit www.covd.biz and www.covd.org
We will work diligently with your pediatrician/MD and insurance company to provide medically billable treatments through your insurance. We are providers for most medical insurance companies including BCBS, Blue Care, Amerigroup and TennCare.
Call today to check your insurance benefits and get therapy started!
931-372-2567
Other services offered at Center of Development:
Dr. Clopton, Heidi Clopton and her assistants are also trained in Therapeutic Listening for children with auditory defensiveness, auditory processing disorders, difficulties with tolerating certain noises, difficulty with listening, difficulty with understanding speech, hearing delays, children with excessive sinus fluid on their middle ears, and speech delays. A sensory integrative treatment approach has traditionally been used to help clients who are challenged by difficulties with movement, auditory perception,language and/or learning. More recently, Occupational Therapists and other professionals have begun to incorporate sound-based technologies and methodologies into their practices. These stimulation programs combine the therapeutic benefits of music with sophisticated sound technology, enabling therapists to approach the auditory/vestibular system directly for faster results in the child meeting all developmental milestones.
Floortime Therapy
Dr. Stanley Greenspan's Floortime techniques are used in our therapy sessions to help with social skills, engagement, and eye contact. Many children with speech and language delays, Autism, and sensory processing disorder benefit greatly from Floortime therapy techniques! Floortime is an engaging fun therapy for children with Autism and not "scripted" like ABA therapies.
Myofascial Release & Total Motion Release Programs
Our PT staff are trained in these advanced manual therapy and mobilization techniques that make drastic improvements in posture, motor skills, and movement!
SOS Feeding Therapy
SOS feeding therapy techniques are used for picky eaters and those with texture dislikes! This treatment approach to picky eaters is a great way to help a child increase their nutritional intake of healthy foods for life!
Metronome Therapy
We use metronome based therapy activities to help with rhythm, timing, focus, attention, and neuro-visual skills. Piggyback is an adavanced program used by our OT's and Vision Therapy staff that is very similar to Interactive Metronome but focused more on developmental skills, reflex integration, learning, and visual attention.
Handwriting Without Tears Programs:
The Pre-K program introduces school readiness activities for children of all ability levels. Body awareness, good writing habits, proper fine motor skills and pencil grip, foundational knowledge of letters, and beginning handwriting skills are all taught using movement, stimulating brain building connections, and multi-sensory manipulatives to ensure that your preschooler is more than ready for Kindergarten!
Handwriting Without Tears Printing Program, children learn to print neatly and comfortably with confidence and pride. The sequence of instruction is sensible and developmentally-based. While children enjoy mastering their fluency in printing, they are building the skills that will make the transition to cursive easy.
We understand how to talk to and train teachers and we understand the challenges for the parent, teacher, and child in the school setting. We offer inservices, personal educational trainings, and consultations to all professionals and are excited to share our techniques with the other professionals working with your child.
We are the only private therapy center in the Upper Cumberland supplying so many therapies for pediatrics under one roof!
The possibilities are endless when we can all work together!
At the Center of Development we strongly believe that ALL Children are a blessing from the Lord (Psalms 127:3), and our mission is to help parents receive, understand, and grow with that blessing despite their circumstances. You can do all things that God has planned for you, through Christ!

Blessings,
Heidi Clopton
Occupational Therapist and Owner of Center of Development.
Occupational Therapy
Speech & Language Therapy
Physical Therapy
Neuro-Visual Therapy and Comprehensive Vision Care
Sensory Integration
Feeding Therapies
Floortime Behavioral Therapies
Total Motion Release & Myofascial Therapy
Neuro-developmental Therapy