Home
> General Information, Links, and Resources
General Information, Links, and Resources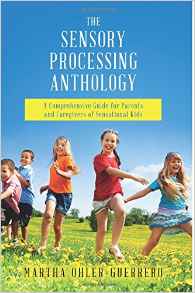 Heidi Clopton, OTR/L helped contribute and was editor to the Sensory Processing Anthology book! She is very excited to announce it's release on www.amazon.com!

You can take the title to a search engine, bookstore, or get used books at Amazon.com or your favorite used book store.
These are our most recommended books, starting from pregnancy and birth, because the child's development and emotional health all start from in utero to immediately after birth. Everything in those first years is so important.
These are books we highly recommend. We are not involved in financial support of the following - except as happy customers!
Teaching Aids:
SoCool Moves
Smart Moves
Brain Gym
Write from the Start (Teodorescu & Addy)
Handwriting Without Tears workbooks and manuals for teaching correct letter formation for manuscript and cursive
Action Alphabet
Tools for Teachers and Parents (Sensory motor handouts) by Henry OT
Thinking Goes to School
Basic Montessori Learning Activities for Under Fives (Gettman & David)
Montessori Read & Write
Brain-Based Learning
Any books by Eric Jensen
Kids Beyond Limits by Baniel
Physical Activities for Improving Children's Learning and Behavior by Cheatum & Hammond
Sensory Equipment and Books
Vision Resources
ADHD & Sensory Processing Disorders Books
The Mislabeled Child by Brock Elde
ADHD Does Not Exist by Dr. Saul
The Sensory Processing Anthology
Understanding Your Child's Sensory Signals by Voss
Raising a Sensory Smart Child
The Sensory Sensitive Child: Practical Solutions for Out of Bound Behaviors
Answers to Questions Teachers Ask about Sensory Integration
The Out of Sync Child
The Out of Sync Child Has Fun
Sensory Secrets
Sensational Kids by Miller
Autism & Nutrition:
Children with Starving Brains
Cure Your Child with Food by Dorfman
Autism Revolution by Dr. Martha Herbert
Gut and Psychology Syndrome by Dr. McBride
Gaps diet books by Dr. McBride
Nourishing Hope and anything by Julie Matthews!
Autism by Dr. Melillo
Learning, Motor skills & Vision
Seeing Clearly
Helping Children with Dyspraxia
Developmental Dyspraxia
Understanding Developmental Dyspraxia
Reflexes, Learning, and Behavior: A Window Into the Child's Mind (Goddard)
Developmental Delay Resources
Brain Gym (Dennison)
Smart Moves
Too Loud, Too Bright, Too Fast, Too Tight
SoCool Moves for Learning