Home
> Importance of Diaphragmatic Breathing to Calm
Importance of Diaphragmatic Breathing to Calm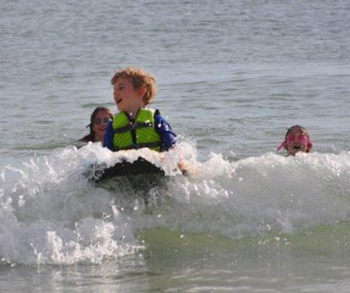 Children who have sensory processing issues frequently have a condition called "low muscle tone." This can impact breathing muscles. Frequently, this means that, rather than using the diaphragm for breathing, the individual breathes shallowly. This puts the whole body on alert, making it difficult to attend and focus. Same for individuals with high tone, the rib cage muscles are tight and don't allow for expansion of the diaphragm.
Therapy exercises are vital to help this issue!
Good breathing can improve the clarity of speech. Certain sounds are based on the ability to grade respiration such as f, v, s, and z. Respiration is essential for putting the ending sounds on words. Good breath support can even impact language production. It can make the difference between speaking in short phrases and speaking in full sentences.

In general, good respiration creates calm people, improves speech and improves language. We can teach self regulation and calming exercises to help with diaphragmatic breathing as well which is very beneficial!
Individuals that often have poor breathing patterns include:
Children that have frequent respiratory infections

Individuals with autistic spectrum disorders, CP, Down Syndrome, or low muscle tone

Those with speech delays

Those with trouble eating or drinking

Individuals that drool

Individuals trying to use language but require refocus

Those with sensory processing disorder (SPD) or Anxiety issues can benefit greatly from Diaphragmatic Breathing techniques!

Click here to learn more! http://youtu.be/bs7a5lt1kx4